Get started with Spudu
Start with Spudu
When you log in to Spudu for the first time, we highly recommend changing your password and keeping it secure. To change your password, click on the "role" icon to open the login credentials, financial settings and other personal information. We assign the role with the most rights and access to the primary contact and it is always labeled "Admin." Please be aware that if you change the name of this role by mistake it will not be possible to change it back yourself (but you can contact our help desk and we can reset the defaults). Similarly, it is currently only possible to set English as the default language during installation but we can change the default language for you once the program is installed. If you wish to create multiple users, go to "user accounts" and then to the "settings" section to add or change user accounts.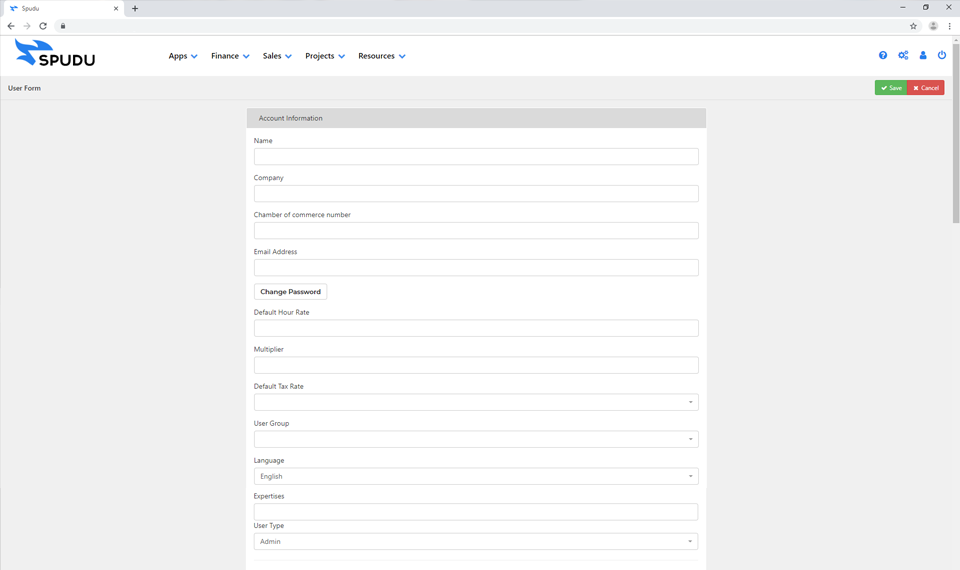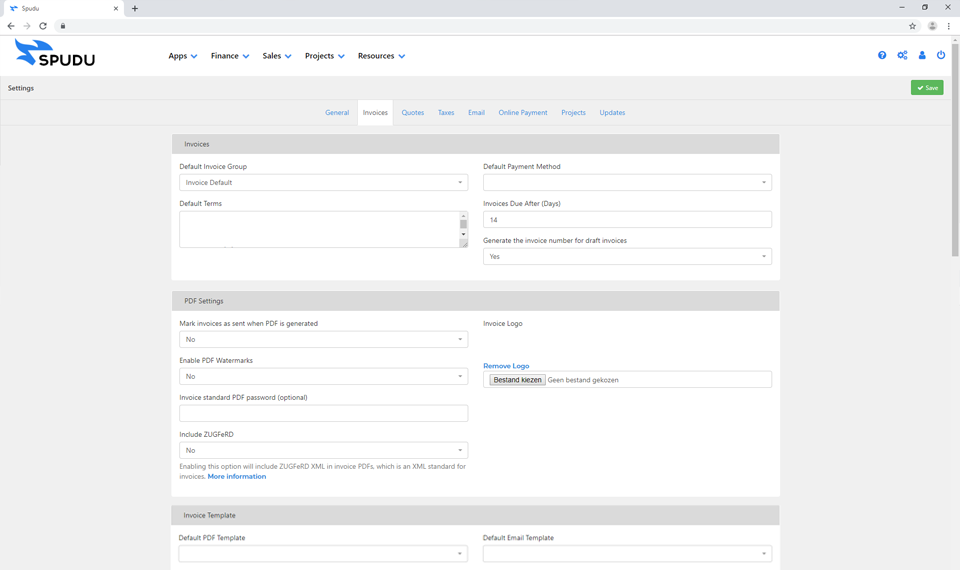 Setting up the finances
Spudu provides one central hub for all your projects, administration, and financial activities. The financial processes form the basis of the system. In the "system settings," found under the general settings tab, it is possible to configure your company's default financial information, to be used generating the invoices, quotes, taxes, emails and online payments. Before sending invoices, for example, it is important to edit the invoices section of the financial defaults, where you can indicate the default payment method, default terms, add your company's logo and other relevant information. Provided in the default installation there are several templates in portable document form that can be edited with your company's information, or you can create your own to suit your needs. We further recommend immediately adding a default email template for your business, which can be set in the email templates section.
Adding clients 
Once finances are set up, other activities must be linked to client profiles added in the "sales" section. When adding clients in this section, the information that is required to process the invoice is: email address, company name, first and last name of a contact person. There are fields within each client profile for more extensive information, notes on meetings, etc., but to start generating invoices only the required fields must be filled.  These invoices can be made from scratch or you can use the templates you have configured to make the invoicing faster and more standardized. Once you have finished these three steps you can begin to send invoices.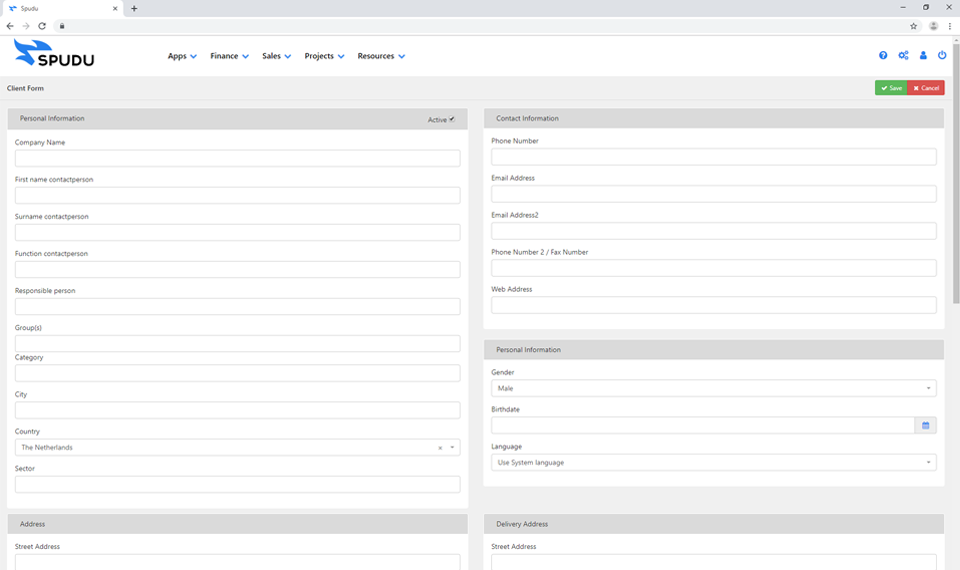 Start now
Do you have questions about the functionalities of Spudu. Don't hesitate to contact us. 


Start now
The Spudu solution is just one click away. Contact us immediately by clicking on what you need.